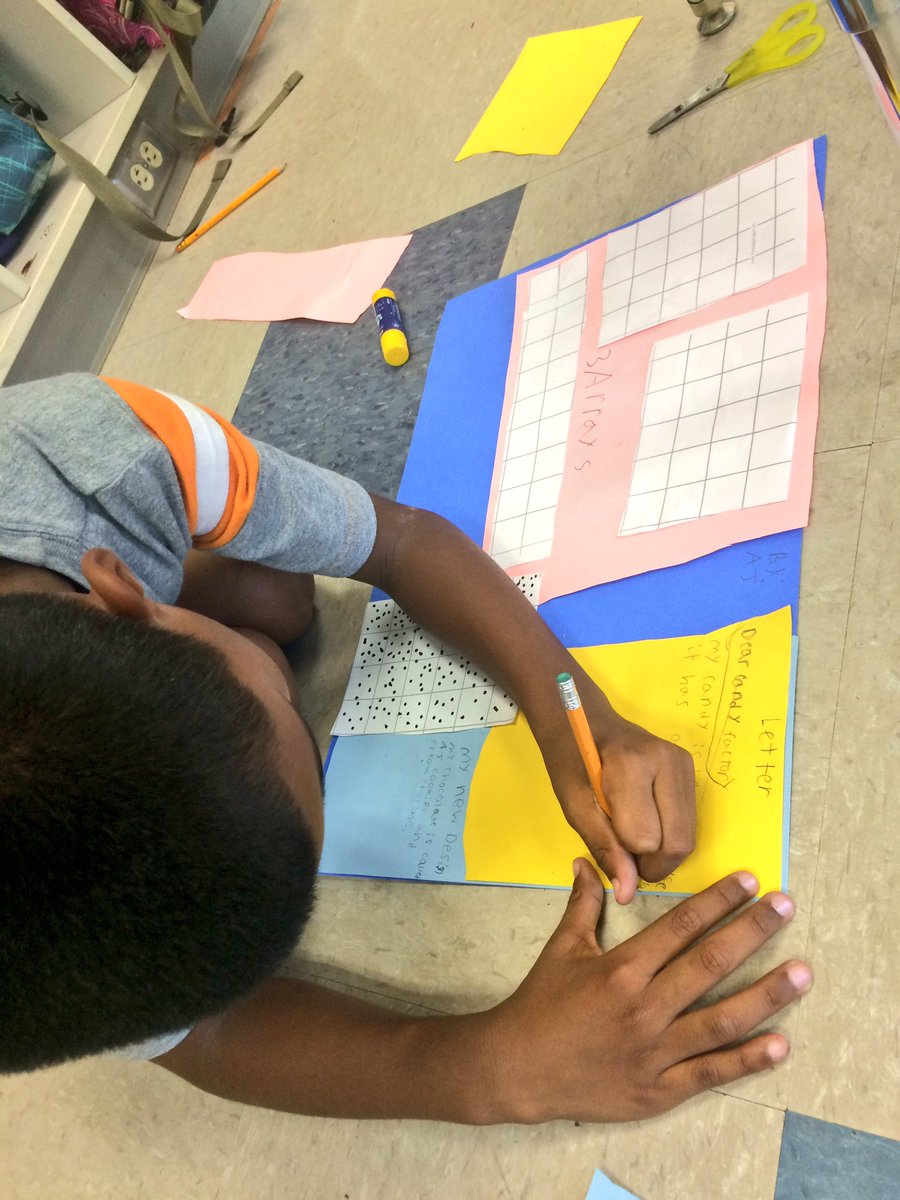 A Student Works on His Persuasive Letter!
My 3rd graders were
sooo
excited when I told them that the CEO of a major chocolate company was craving a redesign of his most popular chocolate bar. Their challenge was to create a new design for the company using their knowledge of arrays.
First they came up with three different arrays that amounted to a total of 24. Then they chose their favorite array for the chocolate bar. Finally, they had to write a letter persuading the CEO to choose their design, arguing why their design was the best.
I love how this project encouraged them to think critically about which designs would be good for a chocolate bar. It also connected our work in math with our work in language arts and persuasive writing. They had to be able to effectively communicate the reasons why their design should be chosen. Some of my favorite explanations included "this makes it easy to share" and "it's very unique!" The students got creative and redesigned the packaging of their chosen chocolate bar array. They renamed and described their ideal chocolate bar. Personally, I can't wait to try the "hint of mint!"